Ah, September — time to throw open those windows and enjoy a good book in the rapidly cooling evenings. Publishers must have that in mind, because they have at least two dozen new environmentally themed books scheduled for release in September, featuring everything from animals to energy.
We can't cover them all at once, but here are our eight top picks of the books coming out this month. As always we've tried to choose titles for both adults and kids, as well as for enthusiasts and professionals.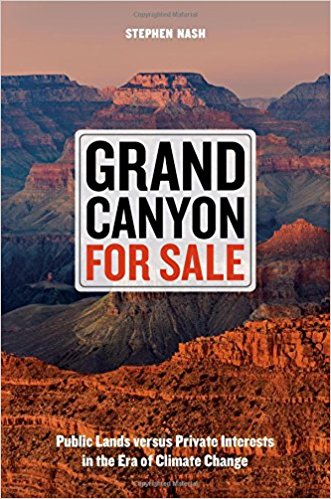 Grand Canyon for Sale: Public Lands versus Private Interests in the Era of Climate Change by Stephen Nash
Probably the most perfectly timed book of the month, this important investigative work dives into the efforts to undermine our country's public lands and what that means for the wildlife that lives on them. Not to be missed. (University of California Press, September 5, $29.95)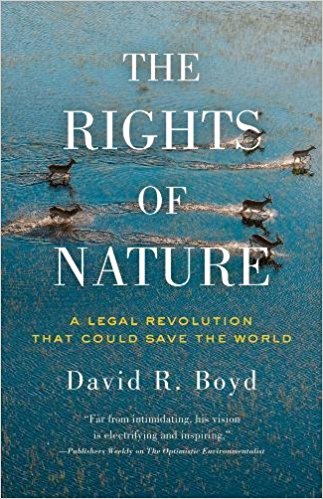 The Rights of Nature: A Legal Revolution That Could Save the World by David R. Boyd
This provocative new book looks at cases around the world that have granted, or seek to grant, legal rights to animals and ecosystems. Don't worry, chimpanzees won't be able to vote, but under this movement rivers could gain the right not to be polluted. (ECW Press, September 5, $15.95)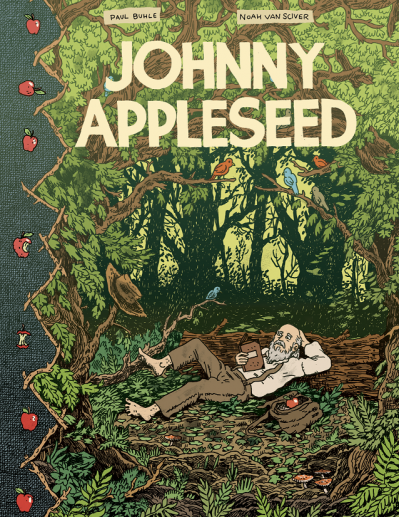 Johnny Appleseed by Paul Buhle and Noah Van Sciver
The bizarre true story of the man behind the legend, retold as an astonishingly beautiful graphic novel. You'll gain a new appreciation for the myths — and maybe find a few seeds of truth along the way. (Fantagraphics Books, September 5, $19.99)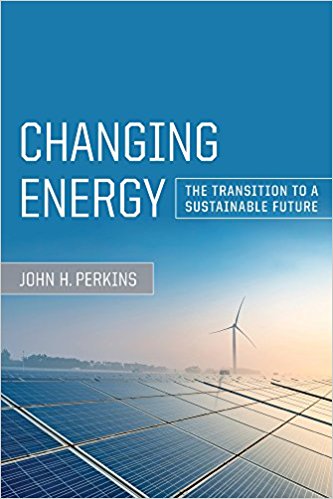 Changing Energy: The Transition to a Sustainable Future by John H. Perkins
Can we get past fossil fuels to an all-sustainable energy system? Perkins looks back at history to show we've made three earlier energy transitions and prove that it's time for the fourth. (University of California Press, September 12, $29.95)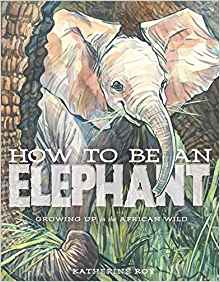 How to be an Elephant by Katherine Roy
A kids' book with a difference. The artist traveled to Africa to better understand elephants in their natural habitat and turned that into a book full of amazing watercolor paintings, poetic text and incredible scientific details. It's stunning. (David Macaulay Studio, September 19, $18.99)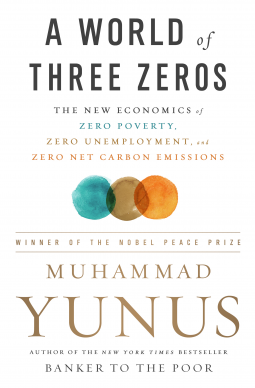 A World of Three Zeros: The New Economics of Zero Poverty, Zero Unemployment, and Zero Net Carbon Emissions by Muhammad Yunus
Yunus, the Nobel laureate who invented microcredit, brings us a tome that offers to show us how we can alleviate poverty, create jobs and save the planet. No small task, but what have we got to lose? (Public Affairs Books, September 26, $28.00)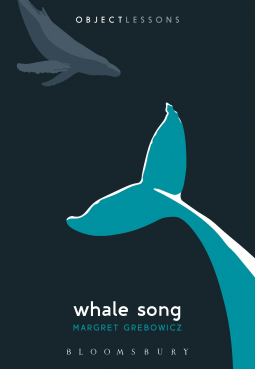 Whale Song by Margret Grebowicz
This short book — part of Bloomsbury's "Object Lessons" line — looks at the problems currently facing ocean ecosystems as a way to explore how whales connect to humans and what that means for how we live our lives in our strange new online social world. (Bloomsbury, September 7, $14.95)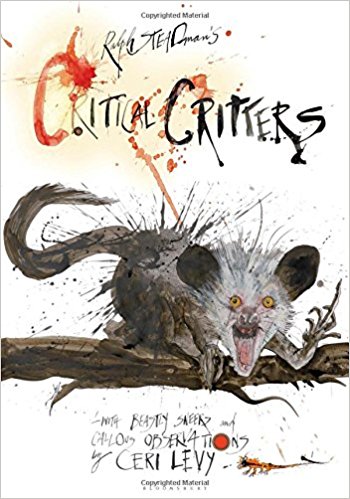 Critical Critters by Ralph Steadman and Ceri Levy
This gets my vote as the book of the month, if not the year. Steadman and Levy previously teamed up for the amazing art books Nextinction and Extinct Boids. Like the first two parts of their trilogy, this new volume combines Steadman's gonzo paintings of endangered species (most of which are real, a few of which come straight out of his paint-splattered imagination) with Levy's informative text to create a volume full of humor, pathos, power and pain. Check it out. (Bloomsbury, September 26, $50)
That's our list for September, but we know there's a lot more out there. What are you reading? Share your favorite new or old environmental books in the comments below.
Previously in The Revelator: